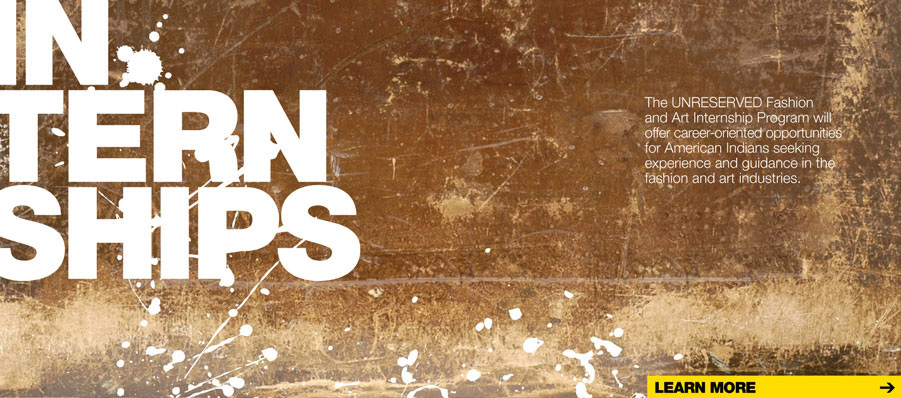 (
art by Sarah Sense
)
UNRESERVED is a new collective based out of New York and formed by a team of American Indian entrepreneurs and leaders from the international worlds of fashion and art.

Dedicated to empowerment, education and sustainability, their goal is to help American Indian designers and artists find careers in the art and fashion industries, allowing them to incorporate their skill sets and traditional heritage while establishing financial independence and encouraging cultural renewal within American Indian communities.

The mission of UNRESERVED is to encourage American Indians interested in exploring and pursuing careers in the worlds of fashion and art through internships. UNRESERVED seeks to create awareness and bridge American Indian communities with established companies and organizations, renewing the relevance and power of American Indian cultures, ensuring self-sufficiency and economic development.

They launched last summer with a $400,000 WK Kellogg Foundation grant, and held their first public reception at the Santa Fe Indian Market last August. Their first art exhibit will be IN/SIGHT, which will be on view at the Chelsea Art Museum in New York City from January 14th through February 13th. I'm proud to say that the exhibit features the artwork of one of my good friends, Sarah Sense.

Fashion and art go hand-in-hand with American Indian culture, and UNRESERVED seeks to prep the runway and open gallery doors for undiscovered American Indian talent. Their annual calendar includes fashion shows, art exhibitions and events as well as internship programs. Check out their website for more information, and information on opportunities.